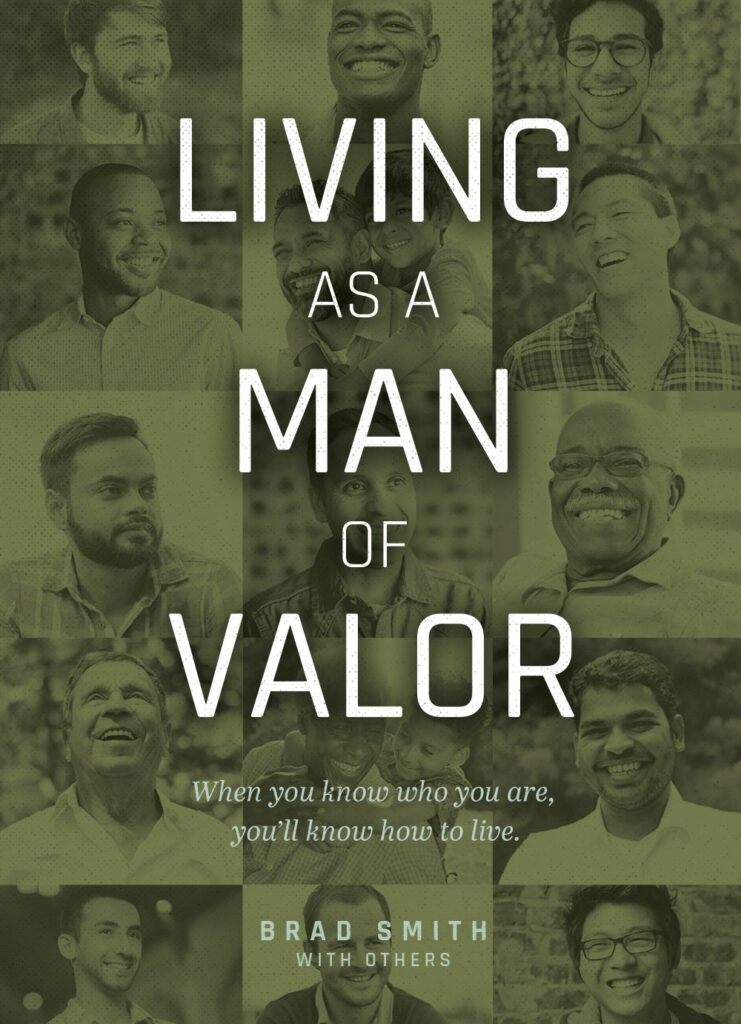 Coming Winter 2023:
Living as a Man of Valor
Revealing what the Bible says about a man's position in Christ, his priorities, and his practices, Living as a Man of Valor is designed to give men worldwide the truth of biblical manhood. It is a radical truth, told first to a biblical nobody ‒ Gideon ‒ and applicable to all men who accept Jesus Christ as their Lord and Savior: the Lord is with you, you mighty man of valor!
When men build from this position of strength in the Lord, and hear, believe, and act on these truths, men, women, children, community leaders, and pastors report changed lives, revived marriages and families, and growing churches.
WHAT OTHERS ARE SAYING
ABOUT
LIVING AS A MAN OF VALOR
Living as a Man of Valor
is one of the most practical and down-to-earth guides to being a man I have found. Brad Smith and his team have put together a fierce tool for strong, gentle, and responsible manhood. One of the greatest needs in the world is responsible men and this book will be a blessing for families, communities, and churches all around the world.
Living as a Men of Valor
will grab you and keep you reading from start to finish. This book… helped me see weaknesses that I can work on to better balance my journey as a husband, father, grandfather, and leader. I encourage young and old to lace up your boots, grab your pack, and head out on an adventure to do what it takes to complete your journey as a man of valor!
Anchored in the Bible, with clear practical principles for true manhood, Brad Smith's
Living as a Men of Valor
will rejuvenate every reader.
Brad Smith and his team present a strategic and tactical plan for the "why?" the "how-to?" and the "so what?" of reaching and discipling men.
In a world where even the definition of "man" is up for debate, it takes commendable boldness to talk about the God-given roles of men, but these authors do it courageously and powerfully. Every woman and child will be blessed if their husband and father take these words to heart. As a pastor, it's a book I would love to see men's groups go through. The church needs this resource!
After nearly fifty years of ministry, I had no idea how much scripture speaks into the hearts of men. This book is an eye opener and should find its way into the hands of all men who call themselves Christ followers. You will be shaken out of apathy and given a clear biblical path to follow that will shape you into the man God wants you to be.
Look for
LIVING AS A MAN OF VALOR
in winter 2023 at Amazon and Barnes & Noble!