Sixty-three churches from over ten denominations sent pastors, elders, deacons, men's department heads, and community leaders to attend an MOV conference in Careysburg, Liberia, in April.
From MOV-Liberia Pastors Darlington Gbah and William Active:
"It was life-changing and inspiring hearing God's vision and mission for men. Several shared incredible experiences and confessions during the conference. Some stated that they were 'not real men of valor' due to cultural or traditional beliefs and practices, but God chose to enlighten and illuminate their minds to His wisdom and plan for men in the family, community, and church through the conference.
"We challenged the men to become the hands and feet of Jesus Christ, the Chief Servant, and practice holistic ministry in their families, communities, and churches in such a way that other men are drawn to advance toward their God-given potential. Ten pastors started men's discipleship groups in their respective communities.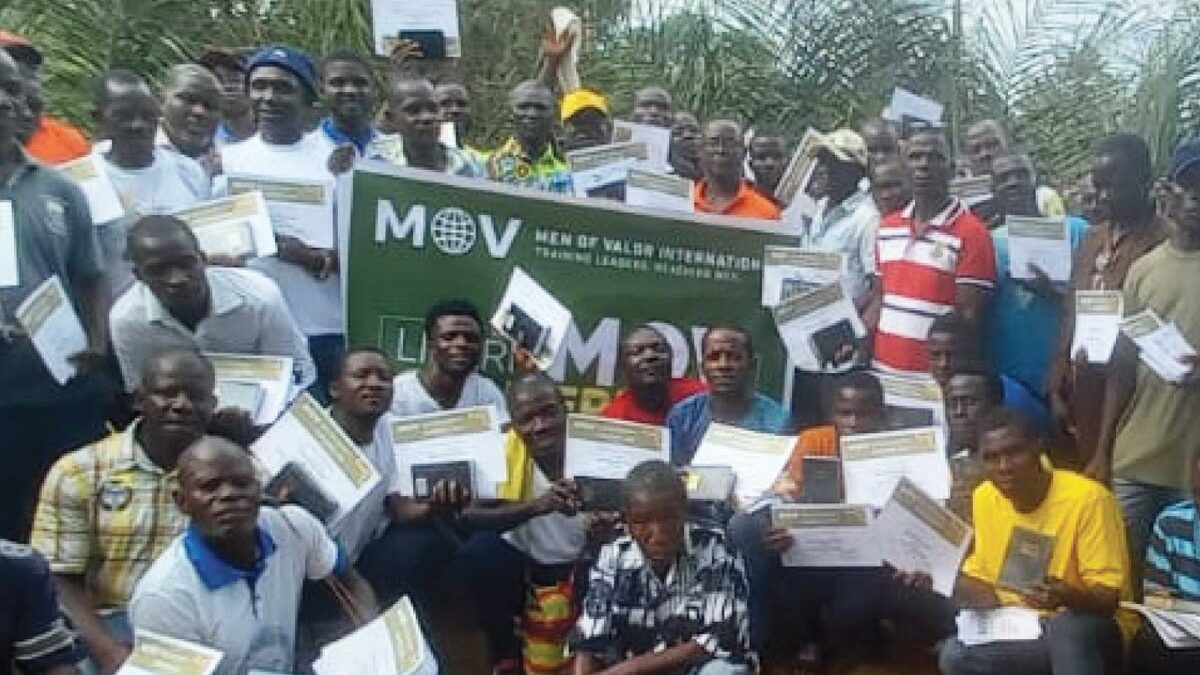 "Please pray that God will instill the message in the men's hearts, resulting in significant change in their families, churches, and communities. And also pray for us as we prepare to hold another Men of Valor conference in May."
God said to me that I should be a good friend in my home, and as a man of valor I need to be a man of the Word.

Josephus D.