First, three days in Kansas, with enthusiastic men who really zeroed in on the priorities of a man as we teach them—God, Marriage, Family, Work.
They bought all the Living as a Man of Valor books we brought and lots of MOV apparel. Several are reaching out to a regional men's organization to see what options MOV might have to participate in the future.
Then to five cities in Texas, speaking at a conference, two men's Bible studies, and a civic club. We met with pastors from three churches, had eight intro meetings with individuals and couples, and connected with four intl. ministries about partnering!
As this goes to press, MOV board members Peter Larison and Ed Fruit are returning from Peru. We will have a report about that next month.
On the Home Front
Our MOV Board committees (World, U.S., and Finance) are working tirelessly to pursue conference and other speaking opportunities, update our partnership agreement for conferences, initiate new fund-raising activities, and refine our financial and budgeting processes.
We can't adequately express enough our thankfulness to you and for you as you encourage, pray for, and support MOV. THANK YOU!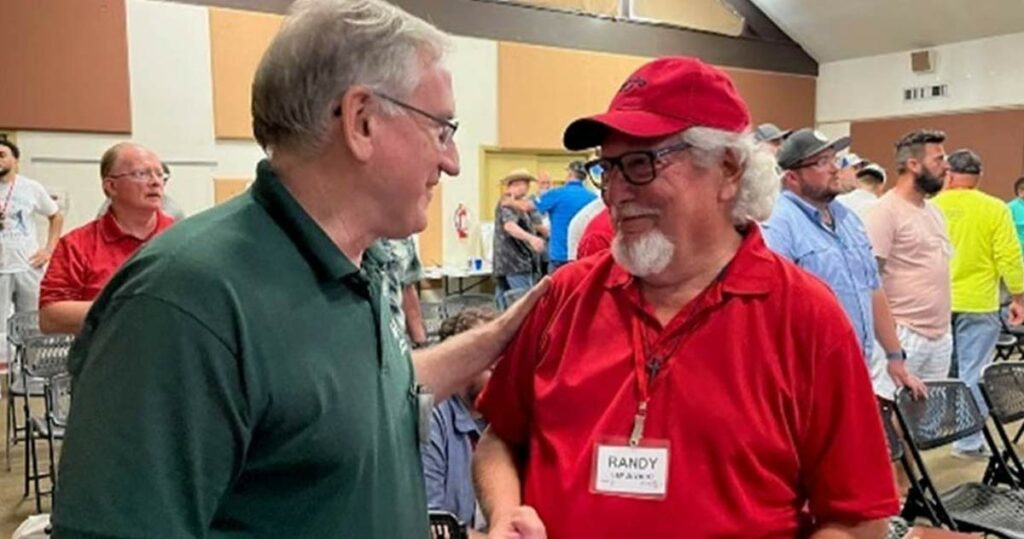 What They Said
I learned that with God I can overcome any internal or external obstacle I face as long as I am willing to submit and put my trust in Him. It's not what I have done or will do but what God knows I am capable of that makes me a mighty man of valor. My legacy starts with me! S. C.
God said to me to spread the message to young men in this community and anywhere else I am led so they can become men of valor at a young age instead of having many years of backsliding like I did.
K. J.
Prayer Requests
Sierra Leone conference in July & Côte d'Ivoire conference in August.
Logistics for conferences in Montenegro & Haiti.
Gifts for Bibles in 2023 for 21 conferences, and monthly support for Brad.