MOV sensed the Lord leading us to Peru. But when our first host delayed, He provided another host who, in just three-month's time, gained interest among several churches, and planned and executed!
Though schedules may change, the Lord maximizes His Word to build men of valor.
Board members Peter Larison and Ed Fruit reported that the first conference near Lima was shortened, but we taught several core sessions to 68 men. These men received the teachings on biblical manhood enthusiastically, gratefully received Bibles, and started nine discipleship groups.
We were then warmly greeted by 120 men at the National Men's Penitentiary in Arequipa. The morning conference, broadcasted for all, was received with enthusiasm and heartfelt appreciation. And we were happy to have a spontaneous roundtable with the leaders of the 15 new discipleship groups. In spiritual anticipation, MOV provided extra Bibles for additional men to join.
Then back in the Lima area for our final conference with a smaller group of men – who started six groups!
Prayer is so important … for us—but even more for the men. Their written comments showed that they were humbly stirred now knowing that having the Lord with them, they are men of valor. In a region where churches are 80% women, the host team of pastors were excited to reach men and to encourage them to live as God's men! They have already invited us back.
Thank you for praying for Men of Valor as well as for a lasting impact and transformed lives for the men we minister to!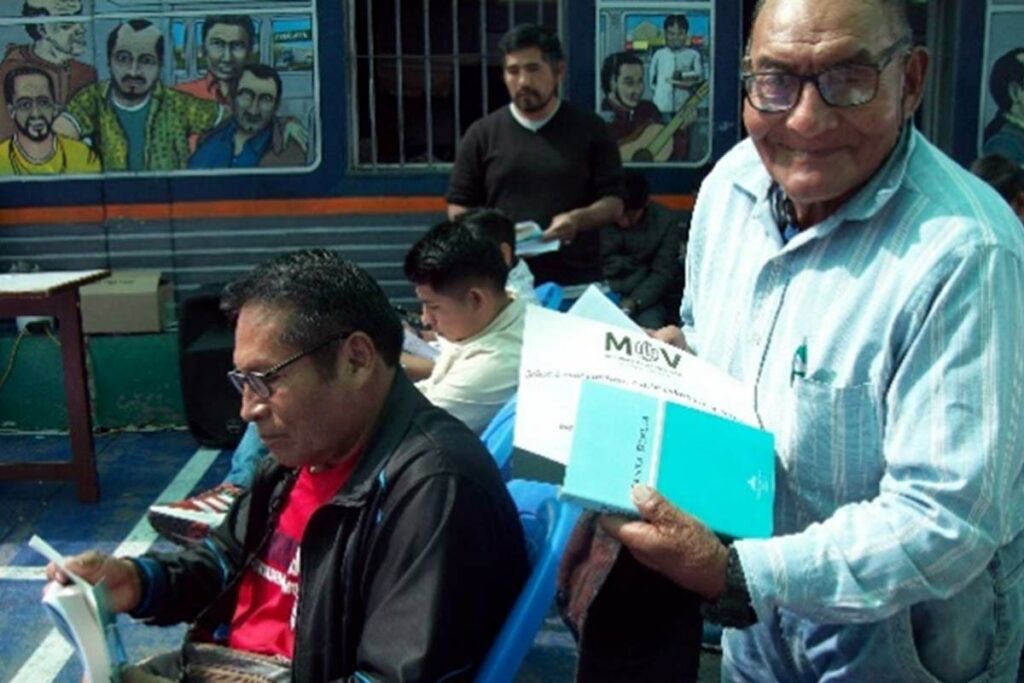 MOV In the News
Men of Valor International was recently profiled in the Gatesville Messenger (Gatesville, Texas). Click here to read the story!
What They Said
I understood why I am a friend, teacher, protector, and provider. I learned why I am a man who must endeavor to be valiant—because God is with me and sees me that way.
David
I learned that I am responsible for my family—my wife and my boys. I need to set the example to all with the Word of God.
Juan
I learned why I am a man of valor. The weight of my errors, the weight of my sins are gone thanks that I accepted Jesus as my Lord and Savior.
Renzo
Prayer Requests
Preparation for upcoming conferences.
Safety for our national leaders as they travel around their countries.
Monthly support for Brad.